Structural Steelwork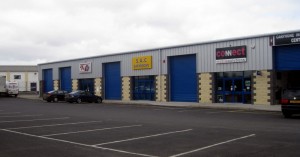 BMK Steel Ltd are specialists in the supply and fabrication of structural steelwork for industrial, commercial and retail projects.  These contracts have included:
Industrial Factory Units
Warehousing
Commercial Units
A full and comprehensive range of cladding materials can also be provided including Single Skin Box Profile Plastisol and Insulated LPCB Approved Panel.
StruCAD is used to produce accurate fabrication drawings for our workshop.
We work closely alongside the engineer and main contractor to ensure the process from fabrication drawing until site erection goes as smoothly and quickly as possible.
Here are some examples of structural projects we have completed.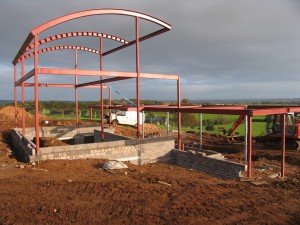 Staircases, Gates & Railings
We also fabricate Fire Escapes, Steel Staircases, Gates and Railings to customer's specifications.
Residential Steelwork
We also supply and fabricate steelwork for residential dwellings, from simple loose beams to more complicated steel structures.
Specialised Steel Orders
We have also undertaken various specialised one off steel commissions.